iA Writer for Mac
Popular iPad App, iA Writer, released for Mac App Store. Brings the minimalistic word processor with focus mode to the Mac.
Video: iA Writer for Mac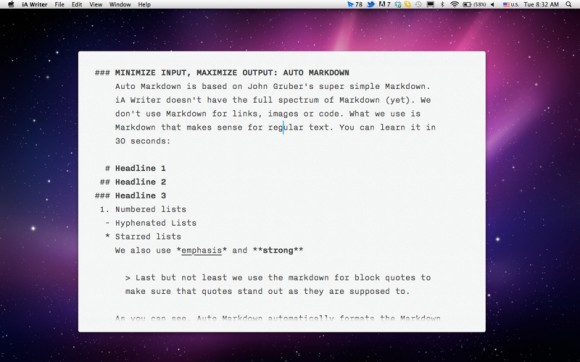 What if your laser cannon takes out the Microsoft Word Space Invaders GUI? You get an App with minimal UI, designed to be a distraction free writing tool. Download IA Writer for Mac [App Store]. $20. Currently 10% off launch sale.

Related Posts