HTC Chairwoman Cher Wang Shops at Palo Alto Apple Store
Richest woman in Taiwan, the co-founder of HTC (maker of iPhone rival Android phones), and her husband, CEO of VIA Technologies shops at Silicon Valley Apple Store.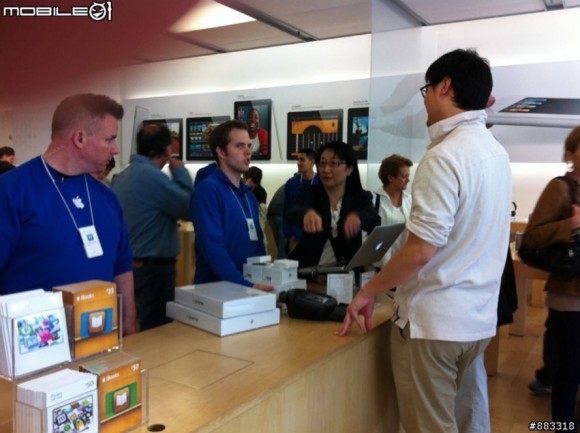 Hana Lin, traveling from Taiwan on business, was excited to see famous Taiwanese tech titans at the Palo Alto Apple Store.
Cher Wang (HTC Chairwoman) and Wen Chi Chen (CEO VIA Technologies), with combined wealth of USD $6.8 billion, is ranked by Forbes as the richest person in Taiwan in March 2011.
Even though HTC and Apple are suing each other due to mobile patents, the entrepreneur couple (with their son?) visited the Palo Alto Apple Store on University Ave. And it seems like the HTC chairwoman had many questions (20 minutes?) for the Apple Store specialists.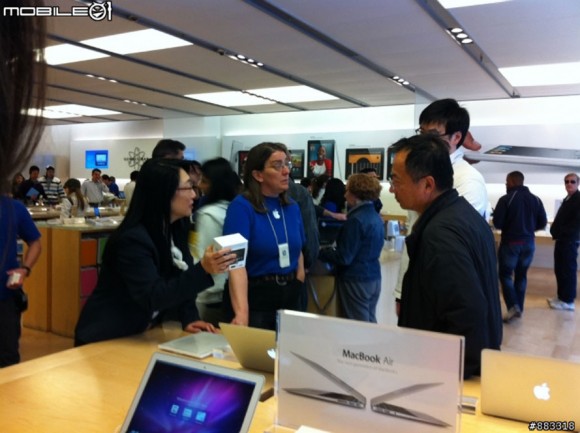 Obviously they've converted to the cult of Mac because the HTC Chairwoman and husband bought:
MacBook Air 11″
MacBook Air 13″
2x iPad 2
2x Apple TV
Bowers & Wilkins Zeppelin Air (with AirPlay) [apple store]
2x iPad dock? (Hana speculates that it's AirPort Express, but the box in the photo is too small for that)
Photos were said to be taken in May 2011, but before May 22, when Apple launched iPad 2 Smart Signs.
The question is, did the Apple rival mobile phone company leader bought Apple products for reverse engineering, gifts, or to experience the Apple future?
[mobile01 (Chinese site) via engadget]

Related Posts