Comic: Apple iPhone Helped White House Osama Hunt
Secret behind how the Obama White House found Bin Laden hideout.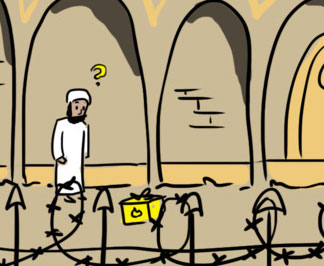 Just few months after the Obama Steve Jobs dinner, US commandos (some say Seal Team 6) found and took out Osama Bin Laden just last night. Coincidence? This funny comic spoof of iphone location trackerGate thinks so.
The location gate comic is fiction of course, as both Apple and security researchers confirmed that consolidated.db is a device cache and is not sent to Apple nor any third party. See Apple Q&A on iPhone Location Cache TrackerGate.
Video: President Obama on Death of Osama Bin Laden
Official President Barack Obama White House announcement:
Mission accomplished, for real this time. The question is, did Obama watched the raid on the presidential iPad 2?
Comic by Starline Hodge via cultofmac.

Related Posts