"Cease and Desist," Apple to Lodsys' Patent Claims vs. iOS Developers
Full letter of Apple Legal's response to Lodsys published.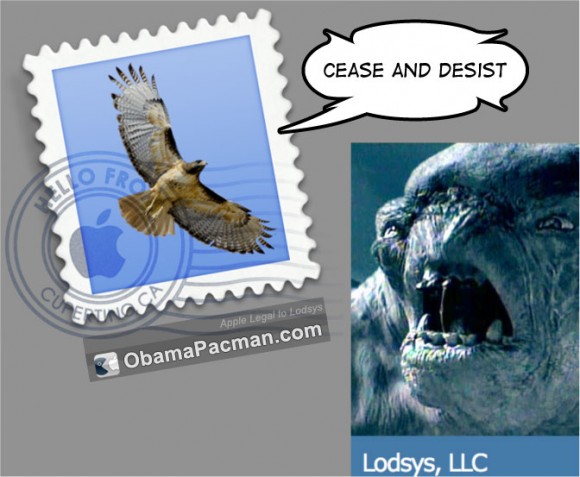 Recently, patent troll Lodsys sent legal letters to developers of iOS Apps, hoping to extort licensing fees for something Apple already licensed. Apple comes to the rescue and stands up for the little guy.
Macworld published full letter from Apple Inc. Senior Vice President & General Counsel, to request Lodsys "cease and desist from any further threats to Apple's customers and partners." Snippets:
"There is no basis for Lodsys' infringement allegations against Apple's App Makers.
…

The technology that is targeted in your notice letters is technology that Apple is expressly licensed under the Lodsys patents to offer to Apple's App Makers. These licensed products and services enable Apple's App Makers to communicate with end users through the use of Apple's own licensed hardware, software, APIs, memory, servers, and interfaces, including Apple's App Store. Because Apple is licensed under Lodsys' patents to offer such technology to its App Makers, the App Makers are entitled to use this technology free from any infringement claims by Lodsys.
…

Therefore, Apple requests that Lodsys immediately withdraw all notice letters sent to Apple App Makers and cease its false assertions that the App Makers' use of licensed Apple products and services in any way constitute infringement of any Lodsys patent."
Note that cease and desist letters are usually a demand made before legal action. Hopefully Apple puts the smack down on this patent troll.

Related Posts