Awesome iPad Guitar Garageband Jamming Video
Musician George Lambros made this great multi-instrument Garageband music video with his iPad.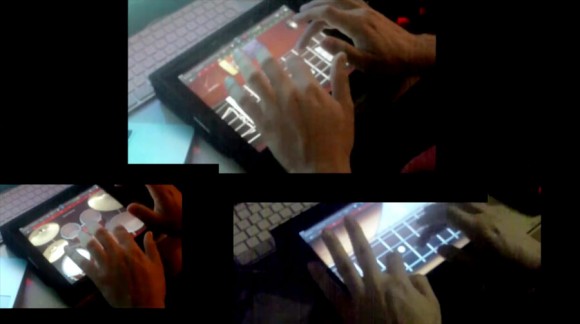 Video: Awesome iPad Guitar Garageband Jamming
George Lambros on his iPad band performance:
"This is me creating a jam track with apple's Garageband app for the ipad and then shredding a guitar solo over it!"
Created on a $5 piece of Apple software: Garageband [App Store]. He used guitars, drums, and keyboard on iPad. (Lambros is a Mac guy too. His Apple laptop can be seen in the video).
The cool thing is even the first generation iPad is fast enough to run this type of productivity software. The innovative and responsive software from Apple is not available on any iPad 'killer,' such as the slow selling Motorola Xoom iPad wanna-bee.

Related Posts