Apple Store iPhone App Adds Retail Store Queue
Version 1.3 of Apple Store iPhone App adds custom Mac ordering + specialist support request in store.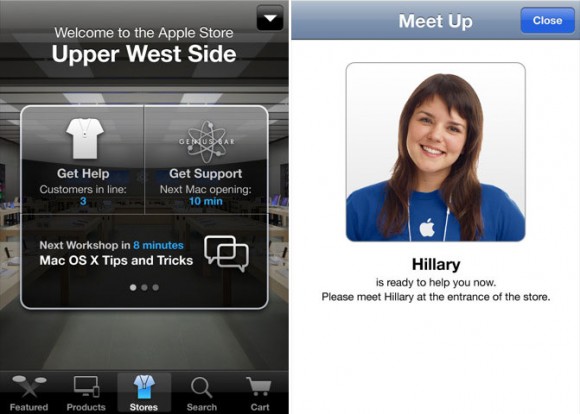 To complement the weekend launch of the Apple Store 2.0 around the world, Apple updated its retail store iOS app.
Besides ability to easily order all Apple products and accessories, folks can now order custom / built to order (BTO) Apple computers on the new Apple Store App.
There are also new retail store features. Only the flagship Apple Stores have check out counters. At all locations though, you can pay through a specialist's iPod touch based easy pay mobile payment system. But how do you get in line when things get busy?
Those connected to Apple Store wifi can:
Request specialist for questions or to make an order
See position in queue
See next workshop (and additional workshops)
See (and reserve?) next available Genius Bar appointment
Download Apple Store App: [App Store, free]. Works on from an iPhone or iPod touch and x2 mode on iPad. What's next for Cupertino? iPad optimized version would be great.

Related Posts