Apple Store 2.0 iPad Display Interactive iPhone Plan Prices [HD video]
Interactive iPhone individual and family plan options and prices (first 30 seconds), and Mac details (next 60 seconds).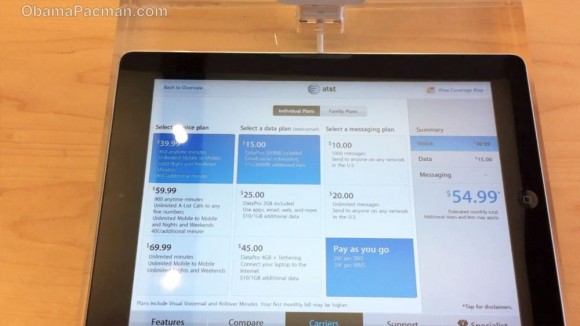 Video: Apple Store Interactive iPad Display
Different features of the iPad display. Note: video has no sound.
More info: Apple Store 2.0 Launch With iPad Interactive Displays.

Related Posts