Apple: Steve Jobs WWDC 2011 Keynote Will Launch iCloud
Apple CEO Steve Jobs will launch its cloud services next Monday at WWDC.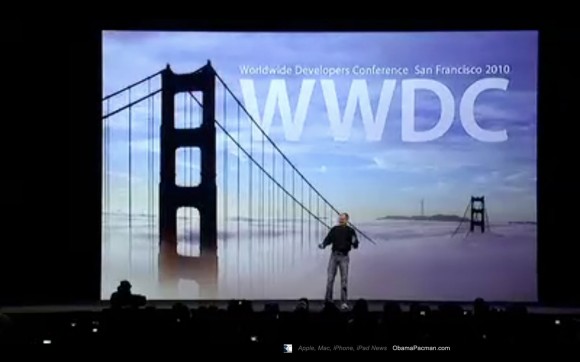 Apple announcement:
"Apple CEO Steve Jobs and a team of Apple executives will kick off the company's annual Worldwide Developers Conference (WWDC) with a keynote address on Monday, June 6 at 10:00 a.m.

At the keynote, Apple will unveil its next generation software – Lion, the eighth major release of Mac OS X; iOS 5, the next version of Apple's advanced mobile operating system which powers the iPad, iPhone, and iPod touch; and iCloud, Apple's upcoming cloud services offering."
We can't wait. Last year, Apple launched iPhone 4 at 2010 WWDC. This year, iPhone 4Gs / iPhone 5 is not expected until September.
So what is the iCloud? Why is Apple inviting journalists from around the world to the 2011 WWDC? Will the iCould be another "this changes everything, again" moment?

Related Posts