Apocalypse Now? iPad Games for Cats
Sign of the apocalypse: Since cats are going to be left behind in the rapture, with the world ending on May 21, why not leave them some iPad games? ;)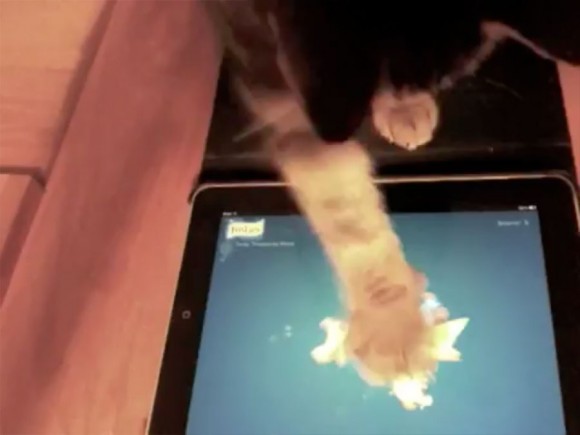 Video: iPad Cat Games
Cat food maker, on its iPad optimized game:
"Friskies is excited to feed your cats' senses with three new games made just for cats. The colors, movement, and game-play have been researched and tested for maximum feline fun."
These basic games are not in App Store. But it's a web app (with HTML5?), perhaps so the cats don't need to borrow your iTunes account password to play it at [gamesforcats.com]
Want a native iPad app? ObamaPacman found two great options from a different company:
Video: iPad Game for Cats, Feline & Dog Demo
See the amount of interest the dog has. "Game for Cats" for iPad [App Store] comes with laser level for free, $1.99 purchase unlocks the mouse level.
White Tiger, Big Cat, & Wild Cat Plays iPad Game
Developer shows REALLY big cats from Conservators' Center playing / pawing the iPad game:
iPad Paint for Cats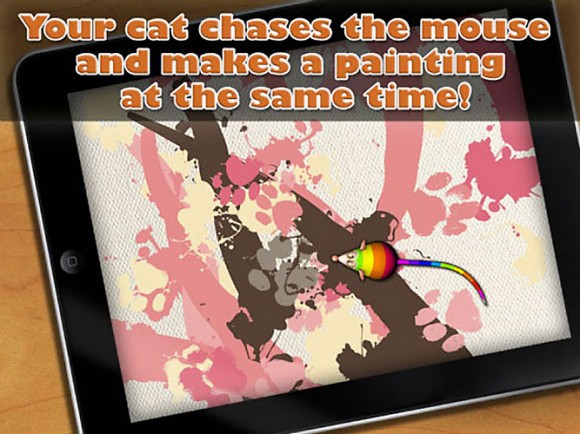 Mouse on iPad as painter's inspiration. Developer's funny explanation on cat painting as art:
"Van Gogh, Bach, and Thoreau were all wayyyyy under appreciated and not particularly popular when they were alive. The good news is that, in general, humans live 5 times longer than cats. Multiply this times your cat's 9 lives and you've got approximately 45 life-chances at making it big (these odds are much better than the chances of most human artists). In any case, by the time your cat's work is finally appreciated, you'll probably be around rake in the royalites."
Download Paint for Cats for iPad [App Store, $1.99]

Related Posts