360 Degree Panoramic iPhone 4 Camera Adapter
New Kickstarter project wants to make a pocketable 360º (panoramic) lens attachment called the Dot and app for the iPhone 4.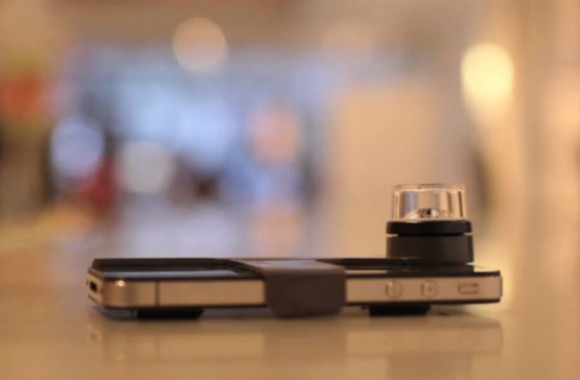 Video: Dot, 360 Degree Panoramic iPhone 4 Camera Adapter
Kogeto, producers of expensive 360 degree camera systems for education / evaluation is about to shrink their kit to something pocketable. The Dot camera system will let iPhone users "capture immersive, fully navigable, panoramic video in real-time," and even streamed online to share with social media.
Dot camera is expected to have its launch party in New York City in June, with production in August, 2011. $98 or more will reserve a Dot iPhone 4 camera lens adapter. (iPhone 5 / 4S is expected to have the same form factor, so it might even fit the new iPhone too).
Note the classroom and taxi demo shown in the video is shot with Kogeto's more expensive camera system, which is up to $3500 for desktop sized Lucy.
360 Degree Panoramic Camera + iPhone Adapter
Some say the camera looks like the Sony Bloggie Touch with 360 attachment lens [Amazon, $201
]. But Kogeto seems to be in business before the Sony camera was released.
GoPano Micro, another iPhone 4 360 Panoramic camera project just got funded at kickstarter earlier this month. Although quality of that camera looks better, the lens is also much larger. That project has exceeded its funding goal by a huge margin and is closed to funding.
So, what's better about the Kogeto iPhone 4 camera adapter? The camera lens is more compact, so it could be carried everywhere. Other systems not quite so. Hopefully the Kogeto camera video quality gets improved though. OP notices that the camera is using about half the video camera sensor area. Maybe use a bit more of the sensor in the final version?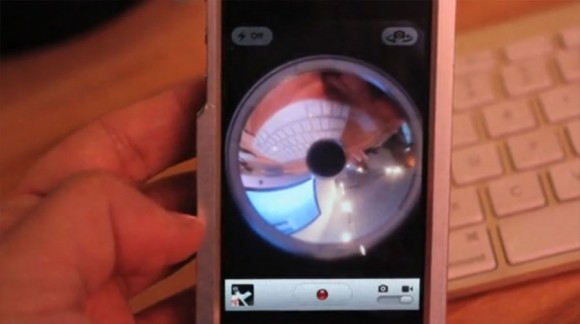 The question is: If this company already has a product, why do they want kickstarter funding? OP believes that it's for the publicity value. But if you want one of these, you go get one at:

Related Posts