Wired iPad Magazine: New May Issue Free [review]
Got iPad or iPad 2? Check out the free issue of Wired magazine, and ObamaPacman review.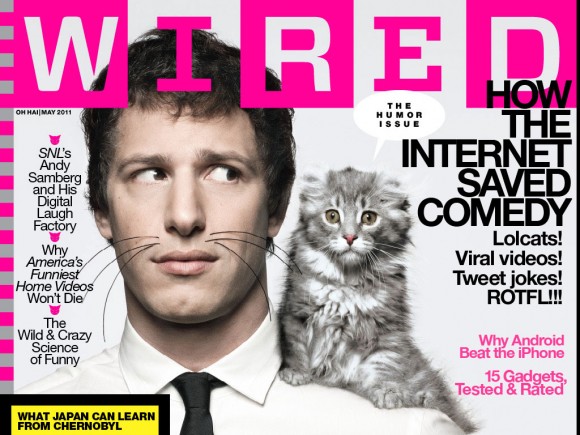 May issue of Wired [App Store], published by Conde Nast, is available free now until mid-May to show off its new sharing and shopping functions, describes adage.
Wired introduced its first iPad magazine on June 2010 with sale of more than 105,000 downloads. So why the free issue? Howard Mittman, VP-publisher at Wired, describes that:
"In a lot of ways we've been much more focused on building a better app in the last year than talking about it."
So, are there any improvements?
Page swipes are fast and responsive most of the time (except for the interface problems mentioned later).
Buy Now button for products brings up Amazon within App. Convenience for users, and Wired receives a cut.
Magazine download size is reduced (May's issue is a 380MB download)
Sharing is a new "feature" but it's only available in small numbers of articles. Small buttons are at the end of the 'select' articles.
One of the three ways available to scroll through Wired iPad magazine, showing both articles and pages is not bad.
Problems with Wired App
Despite the improvements, it is quite annoying to use the latest Wired App. Why? Poor design. Seriously. Who made this POS?
Bad Swiping Behavior
Some pages won't swipe easily due to part of the page locked out for page only functions. Case in point. Lexus ad right on page 2. That's a good way to annoy readers right from the start.
Perhaps Wired developers should see how things work in other Apps. Hint: It's possible to have both interactive elements AND swiping, without the need to disable swiping on part of the page.
Useless Animation
Some articles look similar to an animated AD! There is no reason for "charting the wired world" to be animated, especially when the animation timing is done poorly. Hint: When a number of animated elements appear on the screen at a rapid pace, none of it captures any attention!
Inconsistent Gallery Design
There are at least three different ways Wired implemented gallery features. On some pages you can swipe the photo to see other photos, on others you have to hit arrows, on others you have to hit thumbnails. WTF
Conclusion
Besides the scores of usability problems, Wired also doesn't offer subscription pricing either (even before the iPad subscription service became available, New York Post showed that it's workable).
This is the best Wired can do after almost 1 year being on the App Store? No wonder Wired is currently rated 2 starts out of 5 on the App Store.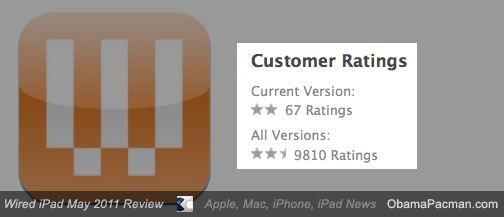 There are also other problems too. We'll gladly consult with Wired if called upon, because its developer doesn't seem to know what they are doing.
Wired for iPad [App Store]

Related Posts