White iPhone 4: April 27 Release Date
Virtually confirming that iPhone 5 won't arrive in June 2011: white Apple iPhone 4 is reported for release on April 27, 2011.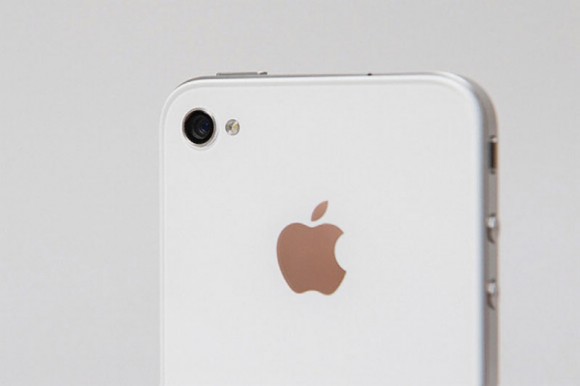 White iPhone 4 T-Mobile April 27 Launch
9to5mac reports that an employee at Netherland T-Mobile retailer BelCompany leaked an internal memo confirming the white iPhone 4 release on April 27. Translation:
This Wednesday, all retail stores will receive the white T-Mobile iPhone 4 16 GB. Also, a limited number of retail stores will receive one single white iPhone 4 32 GB. New supplies will be scarce/very limited. If the supply is exhausted/sold out, inform the customer that new deliveries are expected in 4 to 5 weeks time.
Best Buy Shows White iPhone 4 April 27 Launch
Leaked inventory screenshot at Best Buy shows white iPhone 4 launching in US on April 27, reports 9to5:
Currently only showing 10 AT&T GSM white iPhone 4 16GB (BBM42LD) on order for most Best Buy stores, the 32GB model inventory and availability is unconfirmed. Shipments are supposed to arrive on Monday and Tuesday for the Wednesday launch. Availability, in store only at this time, just like the Best Buy iPad 2.
No word yet on Verizon white iPhone 4 availability. ObamaPacman note: sometimes Best Buy add placeholders for products.
For those who don't want to wait, ObamaPacman offers white iPhone 4 skin kit for under $20.

Related Posts