White iPhone 4 Leaked from Vodafone UK Early
White iPhone 4, suppose to go on sale April 27, leaked early.
White iPhone 4 Vodafone UK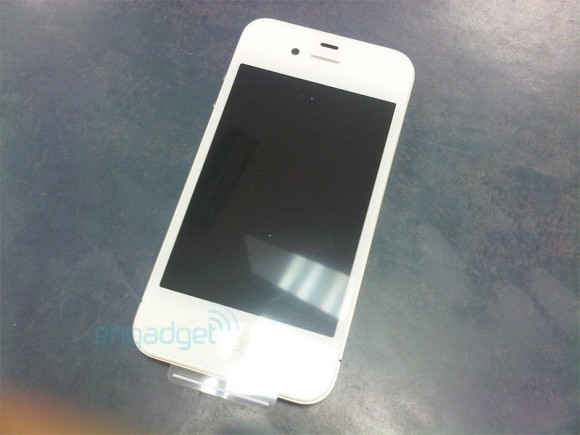 The story is a salesperson at Vodafone UK sold the 16GB white iPhone 4 as a black iPhone.
Note that the ambient light sensor is a cut out, not the dotted original.
The White iPhone 4 16GB box shows model A1332 with part number MC604B/A. Thus if the model number for the white iPhone can be calculated from existing black iPhone 4 model numbers as MC606B/A.
Black iPhone 4 32GB: MC603B/A
White iPhone 4 32GB: MC604B/A (leaked version)
Black iPhone 4 32GB: MC605B/A
White iPhone 4 32GB: MC606B/A (speculation)
via engadget
Don't want to wait? Got a black iPhone 4? You can order DIY White iPhone 4 kit for under $20.

Related Posts