White iPhone 4 64GB Prototype (iPhone 5 Preview)
Prototype 64GB white iPhone 4 with beta iOS 4 has Mac OS X Expose, could be the new iOS 5.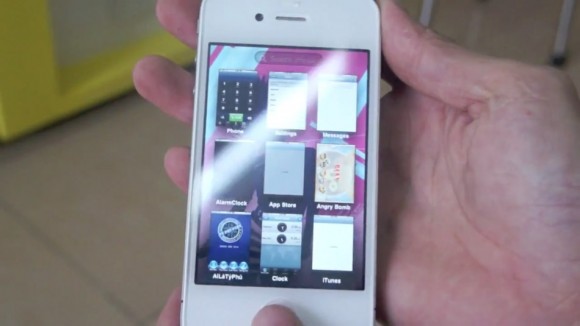 Video: 64GB White iPhone 5
Although this is a white iPhone 4 prototype with 2010 dotted proximity sensor, its software and hardware could be a glimpse of the new 2011 iPhone 4Gs or iPhone 5 with iOS 5.
The iPhone prototype shows:
XXGB (64GB storage in iPhone stats!)
Dotted proximity sensor (old white iPhone 4 design)
Mac OS X Expose mode, which shows multiple application windows instead of just a list of Apps in multitasking mode
Different folder mode, with an overlay
Various prototype test mode settings
What does it mean? If Apple was testing a iPhone 4 with that much storage, iPhone 5 should see 64GB! We can't wait for the iPhone 5 September release.
PS: convert your black iPhone 4 into white iPhone 4 with our DIY white iPhone 4 skin kit.

Related Posts