Watch Masters Golf Tournament Live Video on iPad
Want to watch live Master Golf Tournament on iPad over wifi and 3G? There's an App for that.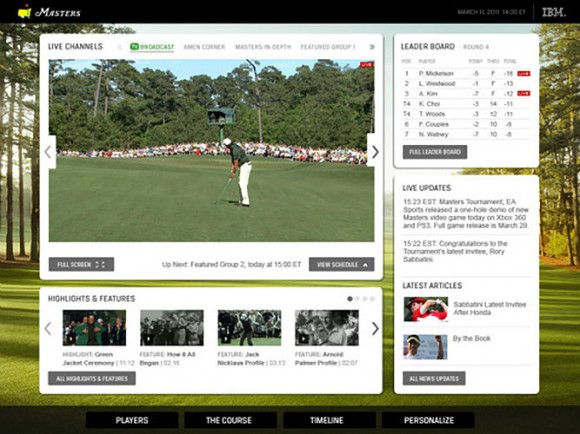 Watch live video stream of Masters Golf Tournament On the official iPad app for the Masters Tournament in Augusta, Georgia, April 4–10, 2011. Live video US only. Features:
Saturday and Sunday's Live CBS Simucast
Watch the LIVE simulcast of CBS' weekend coverage
All video are full-screen, HD-quality and viewable on 3G and Wi-Fi
On-Demand video highlights
Live scoring, and more.
Download: Masters Tournament for iPad
Tip: The Masters Tournament app, currently version 1.03, is resource intensive, so quit your other apps. (Normally, iOS will close other multi-tasking apps automatically, but this app needs more than usual amount). To close apps, double click home button, hold on to an app, and hit close. Also, restart device.

Related Posts