The Agony and the Ecstasy of Steve Jobs @ [Washington DC]
The play that made Apple co-founder Steve Wozniak cry. The highly rated 'The Agony and the Ecstasy of Steve Jobs' from Mike Daisey runs through April 17, 2011 in Washington DC!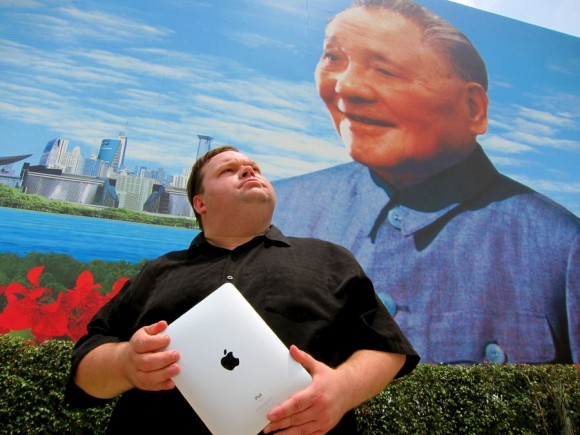 The funny and serious show is about the beast of modern electronics sweatshop (reminiscent of Charles Dicken's Victorian London), where they make iPhone, iPad, and iPod and its importance to Apple fans, with brief mentions of the 2010 tragedies at Foxconn.
Mike Daisey's monologue touches upon history of Apple, from Apple-1, to Steve Jobs-less years with John Scully, to return of Steve Jobs, fast forward to the current era where Apple is world's largest technology company, and how Apple can possibly make a difference. All reviews are: MUST SEE.
Reviews: The Agony and the Ecstasy of Steve Jobs
DC Theatre Scene
But though The Agony and the Ecstasy of Steve Jobs is a funny piece, the story behind it is deadly serious. In this monologue, Daisey is less an actor or memoirist and more a crusading journalist, taking risks that few journalists are willing to take in order to bring us the thoughts and experiences of the people who make our electronica.
Read more at DC Theatre Scene
Cult of Mac
"We exported our jobs to China," said Daisey after the packed, opening-night show. "But we didn't export our values."

Daisey's show would be unpalatable if it wasn't so funny. It's a roller-coaster ride. He takes the audience up with funny observations about Apple and Steve Jobs, and then delivers some uncomfortable truths about the modern industrial system that is largely invisible to consumers outside Asia.
Read more at Cult of Mac
Steve Woz on 'The Agony and the Ecstasy of Steve Jobs'
"The shocking things that Mike said which brought me to tears were so because they came as a first-person story," [Steve] Wozniak said. "Mike was living the pain of what he was describing as he told it."
Reaction of Apple co-founder Steve Woz, reported by The Bay Citizen.
ObamaPacman Thoughts
ObamaPacman thoughts: if deplorable can be described as the condition of the market-leading factory that makes Apple products, what are the conditions of factories that produce second-rate wanna-bee devices?
Tickets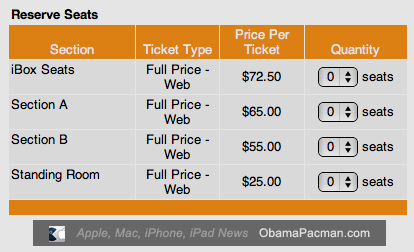 Tickets are available until Sunday April 17, 2011, ranging from iBox Seats (lol) to standing room. Location: The Agony and the Ectasy of Steve Jobs is playing at the Woolly Mammoth Theatre, 641 D St NW, Washington, DC.
Mike Daisey Photo © Berkeley Repertory Theatre

Related Posts