Verizon Fail: iPhone 4 Legal
Verizon may Rule the Air, but can it rule its own mobile store iPhone 4 legal listing?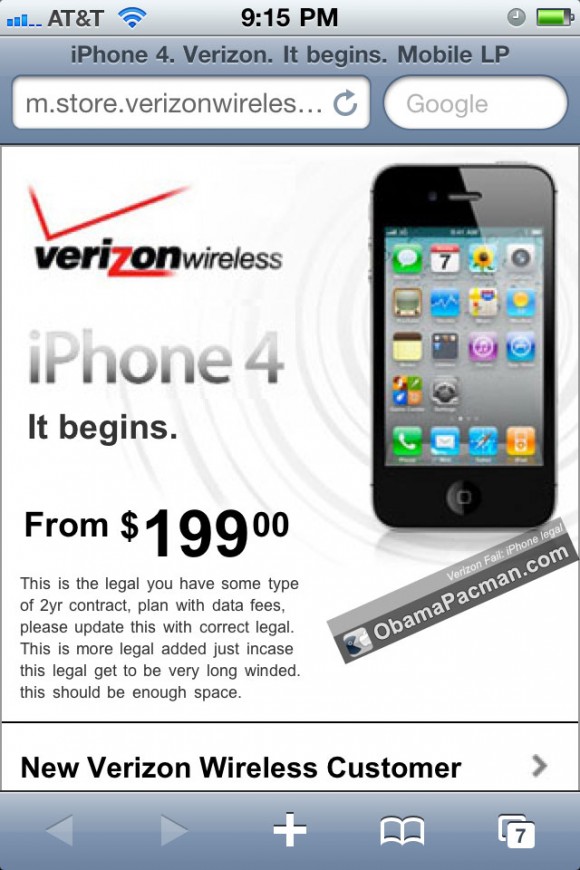 Take a second to see why this is a fail. Verizon iPhone 4 mobile store text:
iPhone 4, it Begins. From $199.00

This is the legal you have some type of 2yr contract, plan with data fees, please update this with correct legal. This is more legal added just incase this legal get to be very long winded. this should be enough space.
Wow, those legal text must get really long winded. Do you think their lawyers would have to repeat can you hear me now on every single product page?
http://m.store.verizonwireless.com/iphone/
via @chpwn

Related Posts