Verizon: All Phones Track Locations, Adding Warning Label
Verizon Wireless putting location tracking warning label on EVERY new device.
Verizon Phone Location Tracking Warning Label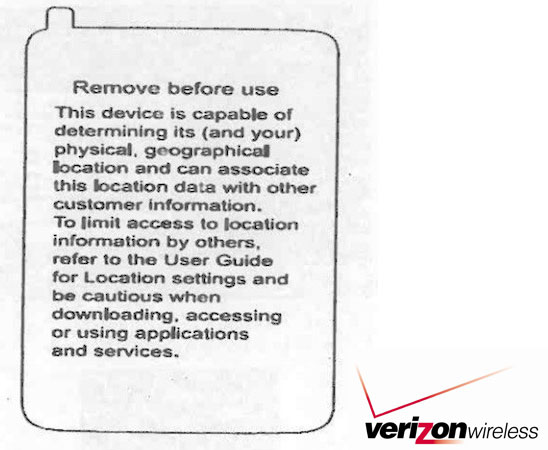 Due to recent TrackerGate witch hunt, Verzion is adding an ominous warning label:
"Remove before use

This device is capable of determining its (and your) physical, geographical location and can associate this location data with other customer information. To limit access to location information by others, refer to the User Guide for Location settings and be cautious when downloading, accessing or using applications and services."
All devices including iPhone, BlackBerry, Nokia, Windows Phone, and Android will get the warning label.
This week Apple already explained the anonymous nature of how consolidated.db works, with:
Apple Q&A on iPhone Location Cache TrackerGate
via engadget

Related Posts