Steve Jobs for President, iCan Campaign Video (Featuring Jony Ive)
Steve Jobs for President! Jony Ive explains why in this Presidential campaign video.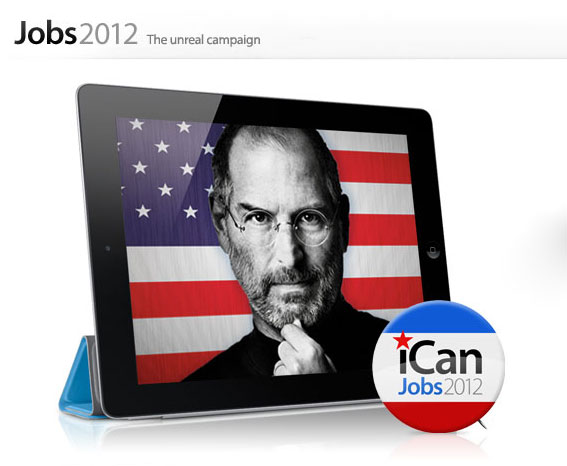 Video: Steve Jobs 2012 iCan Presidential Campaign
Jony Ive, on redesigning America, iCan Campaign:
Now we known why the Steve Jobs President Obama dinner just happened in Silicon Valley recently. The Apple CEO is planning to revolutionize the US government! Announced today, Steve Jobs for President campaign includes slogans such as:
The best thing? Campaign contribution reform. On the "Support Me" page, Steve Jobs announces:
"Contributions not accepted. One of the best things about my campaign is that I don't need your money. In fact, if you try to send me money, I'll send it right back. Believe me, money is the last of my worries… I didn't get where I am today listening to you, so why should I start now?"
Steve Jobs' slogan is "iCan," a spoof of the Obama "Yes We Can" campaign. The Jobs 2012 Campaign Video – Jony Ive is created by Scoopertino, source of fictional news based on a famous Cupertino tech company, such as iPod ninja.
See the whole campaign website at jobs2012.com

Related Posts