Steve Jobs iPhone Location "Tracking" Interview
Apple CEO Steve Jobs and senior vice presidents Phil Schiller and Scott Forstall interviewed by All Things Digital on Consolidated.db "iPhone location tracking" issue.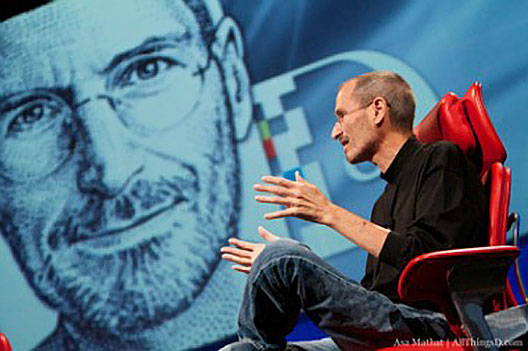 Interview highlights:
Scott Forstall explains the Consolidated.db is a subset of crowdsourced database, in which Apple picked about 2MB (less than half of a song) to cache. "It's all anonymous and cannot be traced back to any individual phone or person."
Phil Schiller explains that the crowdsourced database is like an anonymous clicker at retailer doors.
Steve Jobs on regulatory side, in the US and elsewhere: "I think Apple will be testifying. They have asked us to come and we will honor their request, of course."
Full interview transcript at All Things D. Example:
Q: One of the challenges here is that, by their nature, location-based services require location information, but that information is highly sensitive and can be used in a lot of ways. How does Apple approach this balance?

Jobs: I think we do two things. Number one is we get consent from users if we are going to use location, or we never use location. That's what we do. It's very straightforward.

We haven't been tracking anybody's location and the files they found on these phones, as we explained, it turned out were basically files we have built through anonymous, crowdsourced information that we collect from the tens of millions of iPhones out there.

We build a crowdsourced database of Wi-Fi and cell tower hot spots, but those can be over 100 miles away from where you are. Those are not telling you anything abut your location. That's what people saw on the phone and mistook it for location
Apple also released Q&A on iPhone Location Cache TrackerGate.

Related Posts