Spike Lee Photographs President Obama with iPad 2
Film director Spike Lee uses his 3G iPad 2 to photograph / film President Barack Obama.
Spike Lee Barack Obama iPad 2 Photo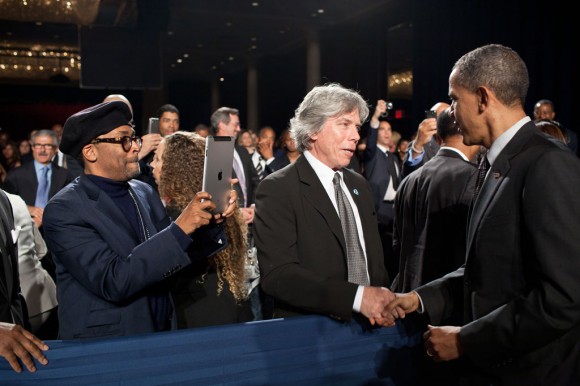 Mac and iPad 2 user US President Barack Obama goes behind the iPad 2 camera.
Is Spike Lee conducting iPad 2 video test, making Picasso with iPad 2's built in Photo Booth effects, or making a new movie? We may never know.
Captured on Official White House photo

Related Posts