San Francisco to Paris in 2 Minutes, Stop Motion Video with iPad Soundtrack
Time lapse stop motion video, capturing Norther Light on airplane flight with iPad soundtrack, made by Mac creative.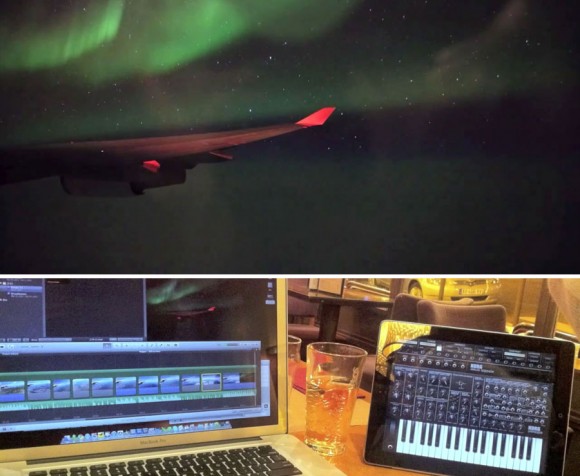 Video: San Francisco to Paris in 2 Minutes
The San Francisco to Paris stop motion video is made with a photo roughly every two miles, that's one photo every 2 to 30 seconds for 11 hours. The flight goes over Greenland and the Arctic Circle and there were some northern lights!
Shot with permission of Air France flight crew. Cameras are a mix of Canon 5d Mark II
[Amazon Link] on tripod and iPhone. Music was mixed "live" during the flight on iPad with Korg iMS20 [itunes link]:
The music is a modified template of "Gain" used with permission from DETUNE ltd. denkitribe http://soundcloud.com/denkitribe/gain – I created this arrangement on the Korg iMS20 iPad App, and it's my first custom score. Edits and pans in After Effects CS5 and iMovie.
By Beep Show, a stop motion animation and video studio. Beautifully done.

Related Posts