Rumor: Apple Pulls iPad 2 from Best Buy
Rumor: This morning Apple ordered Best Buy to stop selling new iPad 2.
Apple iPad 2 Best Buy Freeze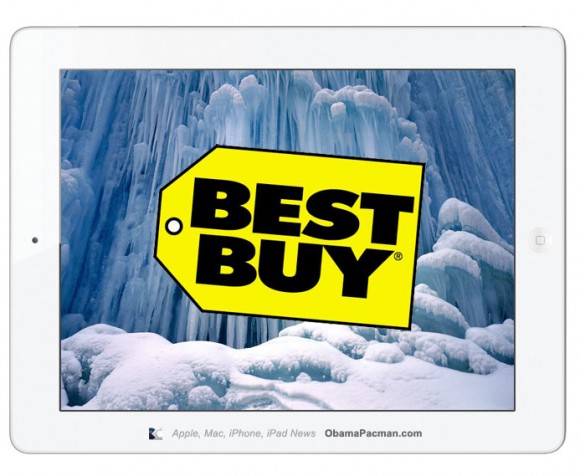 Rumors are that Best Buy has been holding back iPad 2 inventory, and Apple doesn't like it. Apple acting CEO Timothy D. Cook is said to be involved in the issue.
Crunchgear think Best Buy is getting blacklisted by Apple:
Best Buy was holding off on selling the iPad 2s it had in stock, telling customers there weren't any when in fact they had just reached their quota of sales for the day.
TUAW reports that due to the problem, Best Buy iPad 2 inventory will freeze with "all stock except demo units pulled."
A forum member at macrumors said to have spoken with a Best Buy General Manager:
"I talked to a friend of mine thats a GM of a BestBuy store. He or his regional manager didn't know why or who put the stop sell order on the ipads this morning. At 6pm they still didn't know why. The email only said don't sell new in the box iPad 2s, sell through your pre-orders and open items. No other instructions were given."
Hopefully Best Buy will continue to sell through pre-orders. We'll let you know with the latest iPad 2 at Best Buy developments.
via macrumors

Related Posts