President Obama Uses Presidential 3G iPad 2 in Oval Office
President Barack Obama with Presidential iPad 2 3G getting on Marine One helicopter.
President Barack Obama, His iPad 2, + Smart Cover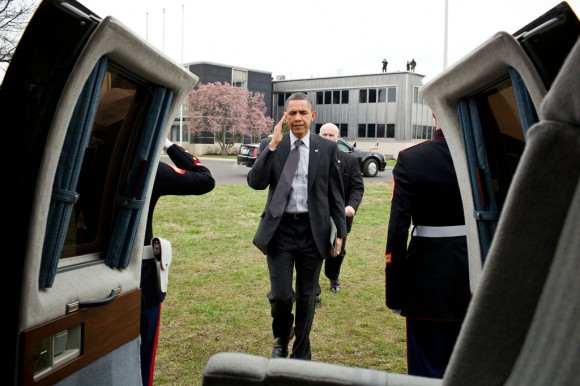 We know that President Obama has iPad (and a computer). But what version is it? Tuaw reports the photo proof.
President Obama uses iPad 2 with Gray Smart Cover, photo from official White House flickr:
"President Barack Obama salutes as he walks to Marine One following a town hall meeting in Fairless Hills, PA"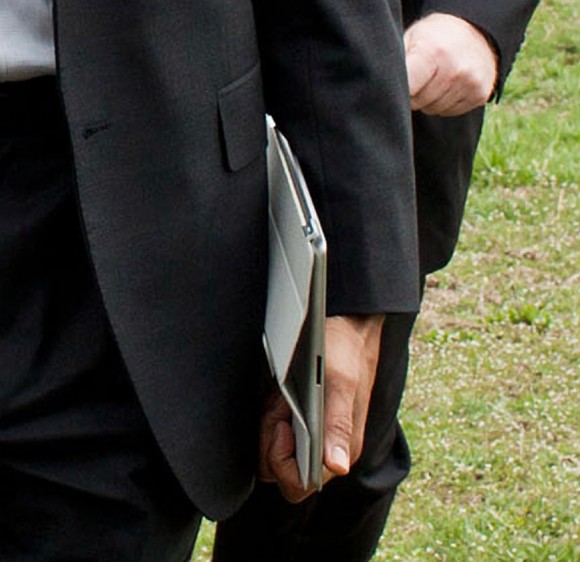 There is no heavy football briefcase in sight. Maybe it's replaced by an app on the presidential iPad 2?
See the gallery for:
Outside of Marine One as it lifts off from the South Lawn of the White House
Inside of Marine One with President Obama, Secretary of State Hillary Clinton, and others
Presidential 3G iPad 2 in White House Oval Office
John Brownlee at cult of mac reports that it's an iPad 2 3G. Seen here in the Oval Office (official White house photo). The Apple tablet shows the black antenna bar of the iPad 2 3G: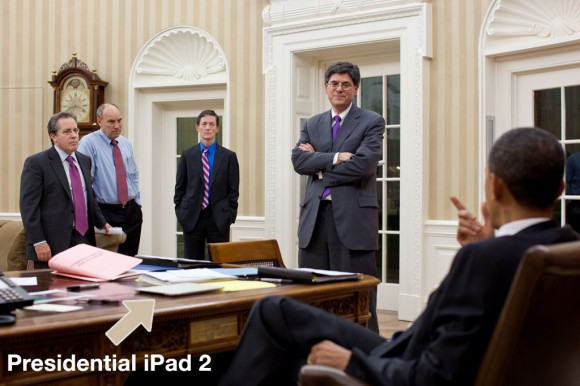 Related Posts