Portal 2 Released on Mac, 60FPS High Settings on 2011 MacBook Pro
Valve released highly anticipated Portal 2 today. Video shows it playing great on 2011 MacBook Pro.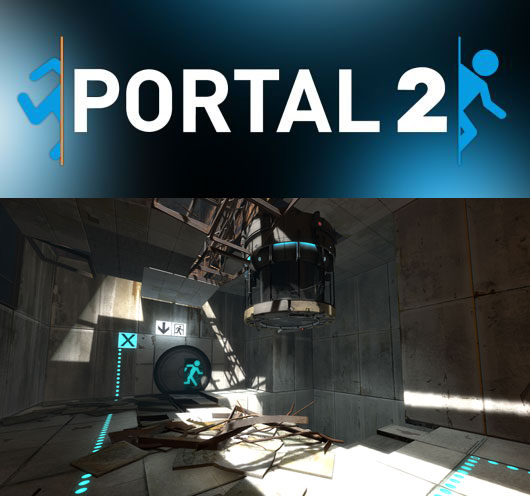 Valve released Portal 2 on Mac, PC, PlayStation, and Xbox today. The title is expected to be a contender for game of the year.
Portal 2 game play combines humor, puzzles, and action without using weapons. Besides a single player campaign, there is a 2 player co-op mode with a dedicated story, characters, and gameplay.
Video: Portal 2 Gameplay Mac OS X Steam
10 Minutes of game play video from 2011 15″ MacBook Pro quad with pretty much maxed out settings and great frame rate of 60FPS.
Specs and settings:
MacBook Pro 15″ 2.3Ghz i7 quad core
Hi-res Antiglare @ 1680×1050 resolution
AMD 6750 1GB Vram
8GB DDR3 RAM
Playing in Mac OS X 10.6.7

HIGHEST SETTINGS, without Anti-Aliasing, very high shaders, triple buffered V-sync, FPS steady at 60FPS.
Portal 2 Frame Rate on Macs with 9600M / 9400M
Reports are that Portal 2 runs OK even on Macs with integrated video cards such as the 9600m. On the unsupported 9400m it'll run on low, around 20fps:
Great to see Valve optimized their game engine for Mac OS X. Basically, Portal 2 will run on any intel Mac with graphics card better than 9400M.
Download Portal 2 Mac on Steam. $49.99
via macrumors

Related Posts