Portal 2 BSOD Easter Egg
Oh nooes! Playing Portal 2 might result in PC Blue Screen of Death!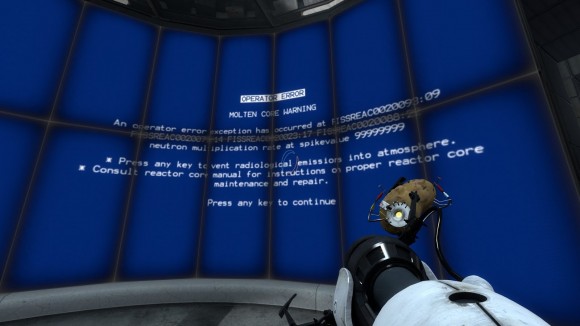 No wonder Portal 2 [$38 on Amazon
] looks so great!
Looks like the Valve has some cheeky Mac game developer / designer on the Portal 2 team who sneaked in some Microsoft bashing. In contrast, there isn't a spinning beach ball in Portal 2 as far as we know.
[SuperPunch Portal 2 images (may contain spoilers) via macenstein]

Related Posts