Microsoft Co-Founder Paul Allen Reveals Bill Gates 'Hell'
In a rare in-depth interview, Paul Allen, the reclusive Microsoft co-founder and Bill Gate's 'life-long' friend reveals a dark portrait of Bill Gates on 60 minutes.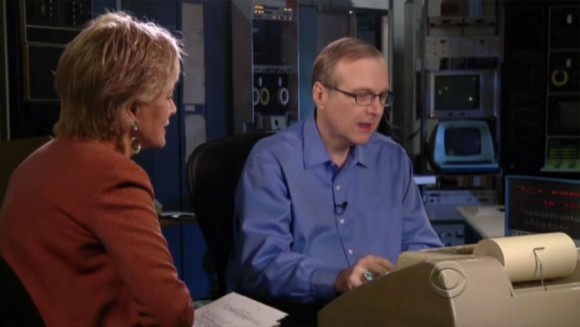 Fictional Facebook movie "The Social Network" is Microsoft reality. MS co-founder Paul Allen reveals:
Bill Gates wants it all. instead of 50-50 partnership with Paul Allen, Bill Gates first first got 60% then got 64% of the company.
Working with Bill Gates comparable to "being in hell."
When Allen got cancer, Bill Gates and Steve Ballmer tried to dilute Allen's share down to nothing.
If this is the thoughts of Bill Gates' friend, who needs enemies?
Video: Paul Allen 60 Minutes Interview on Bill Gates
Microsoft co-founder Paul Allen interview video, 14 minutes:
Watch it on 60 Minutes for iPad [App Store].
Paul Allen's interview is PR for his book, Idea Man: A Memoir by the Cofounder of Microsoft
[Amazon link], which tries to make himself out as a tech visionary.
Something in the video smells funny? Tomorrow, ObamaPacman will discuss various myths from the book masqueraded in this interview as fact. Shame on you 60 minutes! (More points deducted for the incomplete embed code).
Update: continue reading Paul Allen Spreads Microsoft Myths
via cbsnews

Related Posts