Max Adventure Shooter for iPhone + iPad (1080P iPad 2 out) $0.99 Sale!
Fun dual stick top down shooter has retina display support, TV out, 1080P iPad 2 video output. On sale for $0.99!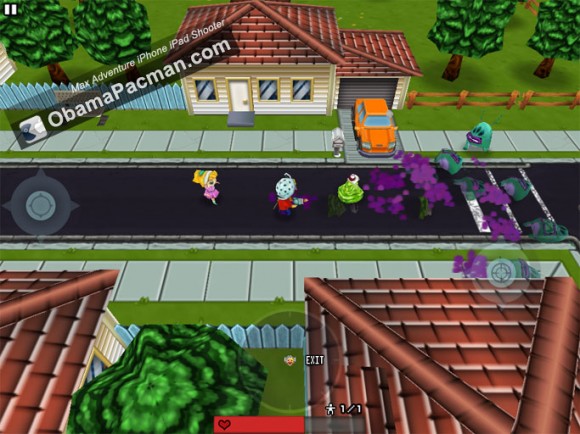 Max Adventure for iPhone, iPad, iPod touch
Max Adventure [App Store] is a game where you fight off an alien invasion with a ray gun and colander helmet. There are temporary power ups and you can also upgrade your character with up to 3 extra abilities. It even works with some of the latest iOS features:
TV out mode for iPad 2, iPad, iPhone 4, iPod touch 4th gen.
1080P TV output on iPad 2 (like Real Racing 2)
Video: Max Adventure
Game trailer:
The great top down shooter also has the standards:
Retina Display support
Campaign mode
Survival mode (like zombie defense games)
Game Center with achievements and leader boards
Download Universal App Max Adventure [App Store] now. works on iPad, iPhone, and iPod touch, and it's 60% off for a limited time.

Related Posts