iPhone 4 Unlock with GEVEY / Rebel Micro Sim Card
Rebel piggy back SIM chip hardware promises to unlock all versions iPhone 4, with future update capabilities. Jailbreak not required.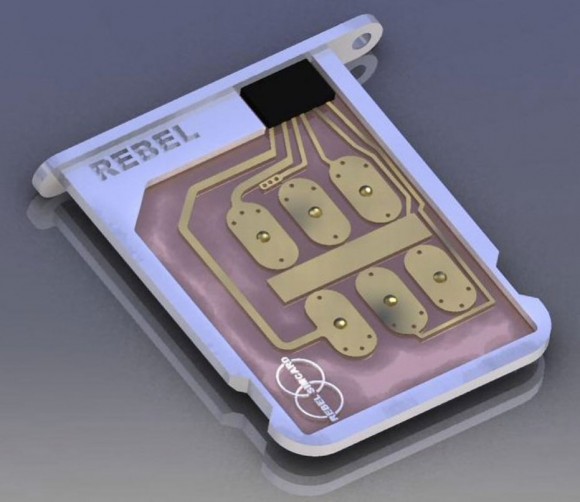 iPhone 4 Unlock
If you want to unlock your iPhone 4 from AT&T and locked carriers to use it on another carrier, there are a few options.
The waiting game: wait for stable jailbreak and hope that software iPhone unlock is updated. Currently, software unlock is not available iPhone 4 made within the past 6 months or updated with new baseband. Currently supported 3GS and 4 requires older iOS and baseband for unlock. iPhone and iPhone 3G can be unlocked this way easily.
Or as ObamaPacman reported yesterday, you can pay $169 to add iPhone IMEI to Apple unlock white list, available in limited number of countries. Works with iPhone 4, iPhone 3GS, and iPhone 3G. Now there's another solution.
GEVEY Sim + Rebel Micro Sim iPhone 4 Unlock
The Rebel Micro Sim Card adapter contains electronics that pretends the SIM card is from an authorized carrier. Currently the piggy back sim card adapter can unlock iPhone 4 with basebands 1.59.00, 02.10.04, 03:10.01 and 04.10.01 and supports iOS 4, 4.1, 4.2, 4.2.1, 4.3, and 4.3.1. There are two versions:
Update: 4.3.2, 4.3.3, 4.3.4, 4.3.5 support added. Check their site for latest supported version.
Update 2: $24 USD Gevey SIM is suppose to work too.
Update 3 (Oct 21, 2011): do not update to iOS 5 at this time (unless you can keep the baseband from updating) or GEVEY won't work for you.
Other options besides Gevey SIM (some said Rebel cards are just rebranded Gevey):
$65 (£40) Pro Rebel Sim: self-contained custom iPhone 4 micro sim tray with electronics. (Photo top)
$49 (£30) Lite Rebel Sim: sticks outside of the phone. Requires a full case that covers the back.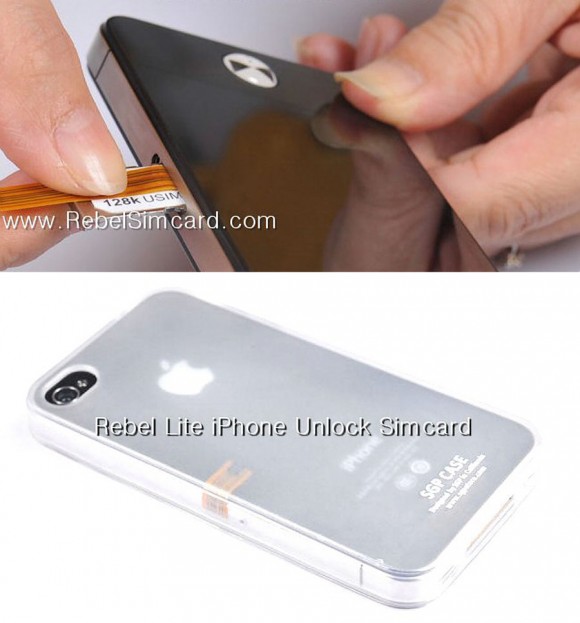 Either way, the Rebel SIM can be used if you switch an iPhone (such as Apple Care warranty swap).
How future-proof is this? In the past, piggy back SIM card unlock become obsolete with new iOS, but there's an interesting development. However, Rebel SIM is selling ($5, $24, $40 / £5, £15, £25) optional windows software (works on Mac with bootcamp) to update their chip to maintain iPhone unlock with new iOS. It is unknown whether the software comes with any guarantee for update. These hardware piggy back sim card are also fairly fragile though, so be careful.
Even if you get this, ObamaPacman recommends that you save iPhone SHSH for potential software iPhone unlock in the future.
Note: some carriers are auto-detected with Rebel iPhone 4 unlock sim card, but requires dialing 112 (emergency) number in UK for some carriers. In US, some people say dialing 411 (information) would work (instead of dialing 911 emergency number).

Related Posts