How to Unlock iPhone 4 (Official, Permanent iTunes Factory Unlock)
Various companies are now offering a permanent factory iPhone unlock (including iPhone 4 with Baseband 3.10) for $169 to $175. Does not require jailbreaking.
June, 2011 update: you can now buy factory unlocked iPhone 4 in US.
November, 2011 update: you can now buy factory unlocked iPhone 4S in US.
February, 2012 update: latest Official AT&T iPhone IMEI SIM unlock.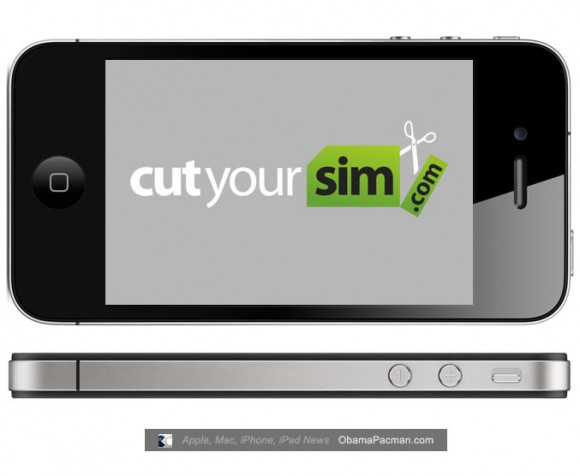 iPhone 4 Baseband 3.10 Unlock
Wondering how to unlock a GSM iPhone? Jailbreak too complicated? Don't want to wait? (Currently iPhone 4 bought within the past six months or updated to latest firmware baseband won't work with software carrier unlock.) Got iPhone 4 with baseband 1.59.00, 02.10.04, 03:10.01, 04.10.01, or newer? There's now a service to officially unlock iPhone through iTunes, from Indiana based cutyoursim and another company (scroll down for link).
Here's how to unlock an iPhone without jailbreaking:
Provide your iPhone's IMEI (unique to each phone) to the service and it will add your IMEI to Apple's whitelist of unlocked iPhones. Restore the iPhone in iTunes and you'll get a notification that the iPhone is unlocked. Works on iPhone 4, 3GS, 3G. Reports are at this time, it works on US based AT&T iPhone. 2-5 days are needed for the iPhone IMEI to be added to the Apple white list.
This remote unlock works for iPhone 3G, 3GS, 4

1) Type in your iPhone's IMEI number in the IMEI# section. You can get this number from the phone by dialing *#06# (This is very important) please do not get the IMEI number from the box, or about screen.

NOTE: Please check, and double check your entered IMEI#, I can't give refunds for orders with incorrect IMEI Numbers

Even though this will officially unlock your iPhone, Facetime may not be supported by unofficial carriers, unless you purchase MiTime activation from http://mitime.info/

2) Once payment is received, we will email you when the phone is ready, and unlocked. (This can take 2-5 days, or less) You will not need to enter any codes, your IMEI# will be added to Apple's whitelist and will be unlocked forever.

3) Once unlock is complete, we will notify you. All you have to do then is, connect your iPhone with any Sim Card to iTunes. This will then activate and unlock your phone
iPhone Factory Unlock Service Pros & Cons
What's good: iPhone with this factory unlock can update to latest iOS firmware through iTunes. There is no need to wait for jailbreak and then wait for the free software iPhone unlock such as ultrasn0w to be updated.
Why this iPhone unlock is unofficial: although the company is plugged in to Apple's IMEI white list database, it's unlikely to be Apple approved. However, considering that Apple has NOT gone after jailbreakers or unlockers, perhaps this will remain open for now. Apple doesn't receive any revenue share on iPhone 4, 3GS, or 3G, (and probably no longer on the original iPhone), so Apple doesn't have any interest to block this.
Official iPhone Factory Unlock Price
Yes this is real. Apple even has a knowledge base article on Troubleshooting authorized unlock issues.
Here is how ObamaPacman thinks it works: in Europe, some carriers can unlock iPhone for a price. In UK, the price to unlock iPhone is as low as 15 GBP ($24 USD). It's likely that this company got access to that system.
From order receipts, the service is said to already have over 800 customers. That's $136,000 of revenue or over $116,000 profit before paying someone to access the service. We believe if Apple doesn't block iPhone unlock for countries without direct access to the white list, the price will come down over time.
UPDATE: see the warning at the end of the article
UPDATE 2: loophole for unofficial carriers were shut down in 2 days. Unlocked iPhones stay unlocked. Now most people will need to use a GEVEY or Rebel piggyback SIM to unlock iPhone 4.
$169 Cut Your Sim
$174 Superpaddy
$175 Negri Electronic*

Note that Negri Electronic announcement.
"We have discontinued the service due to the amount of submissions. Once all IMEI's are processed we will continue to offer the service. All orders placed prior to this update will be processed and you will be notified in 24-48 hours when your device is unlocked."
OP's take: if you don't mind the price, it won't hurt to try it now.
What's iPhone unlock? What is it good for?
For those who only travel within US, there might be one less reason for iPhone unlock, due to AT&T buying T-Mobile to create a GSM monopoly. However an unlocked iPhone is useful for those who travel internationally. With an unlocked GSM iPhone (Verizon iPhone is locked due to CDMA), you can travel internationally and use a local sim card, without need to pay for expensive international roaming.
[Update]: the iTunes iPhone unlock whitelist is suppose to be for limited number of supported carriers. Examples:
UK: O2, Tesco, Vodafone, Orange, T-Mobile
Australia: Optus, Telstra, Vodafone, Virgin
Brazil: Vivo
Denmark: Three, Telenor, Telia
France: Bouygues, Orange
Ireland: O2
Spain: Movistar
Vietnam: Viettel
So, support of AT&T iPhone IMEI whitelisting unlock might be a hack. There's also the $65 hardware iPhone 4 SIM unlock method that's less expensive.

Related Posts