"Giant Donkey Kong Playground" Tempest Freerunning Academy: Mac Based Business
Tempest Freerunning Academy in Los Angeles is awesome! Uses Apple computers. Video.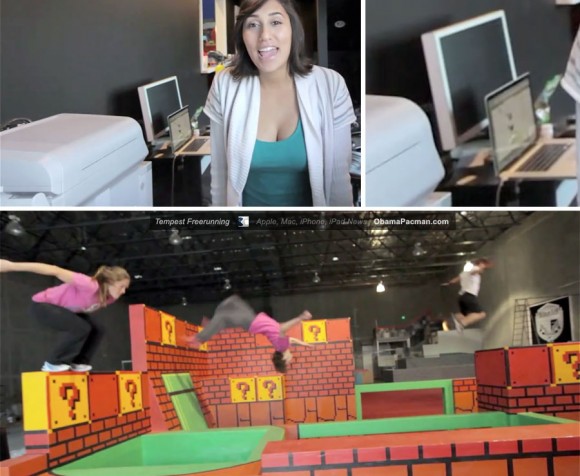 Video: Tempest Freerunning Academy
Looks like a real life training ground for Mirror's Edge [iPhone | iPad] (iPhone version currently on sale for $0.99).
Promo video from the newly launched Tempest freerunning academy in LA. Opened April 2, you get to learn the difference between freerunning and parkour, techniques, and more under professional supervision. And look like they use an Apple unibody MacBook Pro with Apple Cinema Display to run this cool business.
Tempest Academy via what Gizmodo calls "Giant Donkey Kong Playground."

Related Posts