Funny AT&T T-Mobile Merger Photo
Bad news for the Mac vs. PC parody ad T-Mobile girl.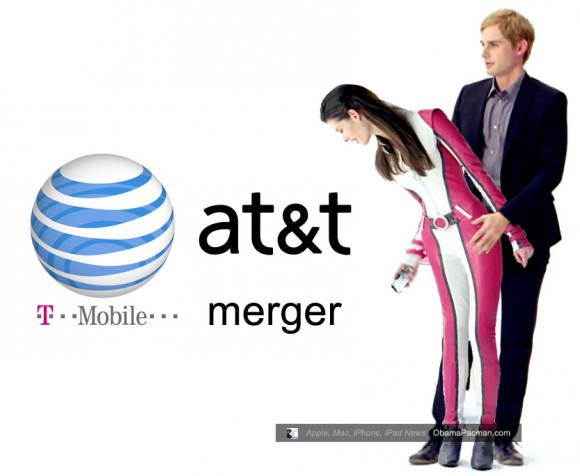 Recently, AT&T announced that it is buying T-Mobile to become the largest GSM carrier in the US, pending regulatory hurdles. So the good news is T-Mobile will stop dissing the iPhone + AT&T / Verizon. Here's what's likely to happen if the AT&T T-Mobile merger is approved by the FCC.
Pictured, T-Mobile Android mascot girl taking "it" from AT&T iPhone character. Photoshop by OP Editor.
Good news: T-Mobile will stop dissing the iPhone and AT&T / Verizon
Bad news: reduced competition. AT&T will become the GSM monopoly in US.
Good news: AT&T will be able to add more capacity in the long term with T-Mobile towers.
No word on whether the company after the merge will use the name AT&T-Mobile. So, what do you think? Good, bad, or funny photoshop?

Related Posts