eMac Cat House: DIY Old Mac Recycle
Future of internet on Mac: LOLCAT in 3d!
eMac Recycle 3D LOLCAT Display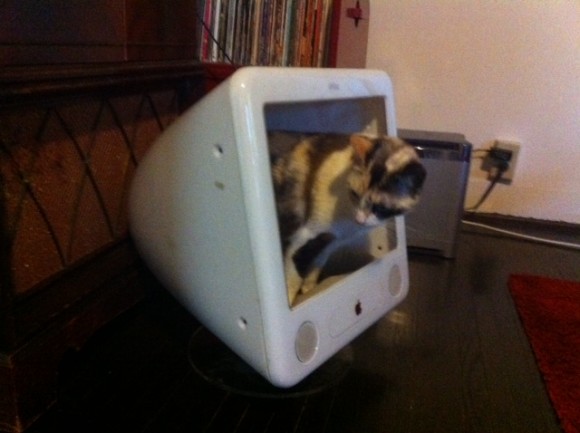 What would you do with an 8 year old (but still working) eMac that was replaced by a Mac Mini Colin Hughes though:
"Why not make a computer that is a live feed of the cats at all times that they exist within the confines of the computer itself?"
Said to take about an hour. Better than Mac aquarium or old Mac art?

Related Posts