Colbert Has iPad 2 Good News, Wants iPad 3
Apple fan Stephen Colbert shows his iPad 2 love on Colbert Nation.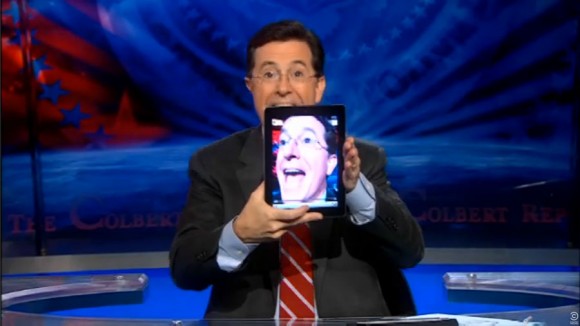 Video: Colbert Has iPad 2, Wants iPad 3
"I like to talk to you about some good news. I got the new iPad 2…" – Stephen Colbert, on his April 4 show. And sounds like he can't wait for the iPad 3.
Flash video, view on iOS with SkyFire Flash Browser download: [iPad | iPhone + iPod touch].
colbertnation via 9to5mac

Related Posts