BMW iPhone Integration [Video]
BMW demos sweet iPhone entertainment system integration at New York Auto Show.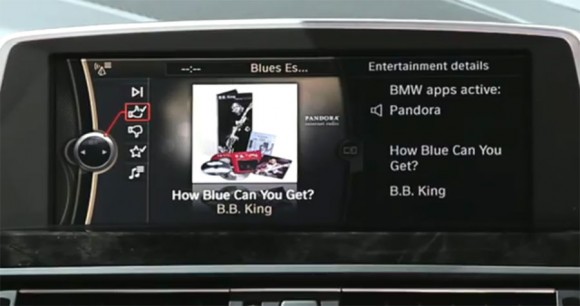 Video: BMW iPhone Vehicle Integration
New BMW 6NR ConnectedDrive option with iPhone control. Features:
Web radio (works in and out of the car)
Facebook, car optimized
Tweet based on real time data from your car
iPod out, controlled by BMW steering wheel or BMW iDrive scroll wheel
Pandora integration
Last Mile Navigation & Vehicle Finder (remember where you parked)
See fuel level and range with available fuel on iPhone
The external display is rendered on the iPhone, so it'll be smooth (NOT Android slow). Once the system is in place, there is no need to go to dealership to get new functions, as the App can be updated through the App Store. Download BMW Connected [App Store, free]
Android Open Car Fail
What about BMW Connected Drive for Android? No such thing for BMW, as they don't see a market for it. In contrast, fandroids can always ride the Android "open" car:
BONUS: the crippled Microsoft car (5th photo). In contrast, iPhone can Fly Like a G6, when it's not in a BMW.
Video via

Related Posts