The Awesome Angry Birds Adele Music Video Parody
Great parody of Adele's Rolling in the Deep by Key of Awesome / Barely Political.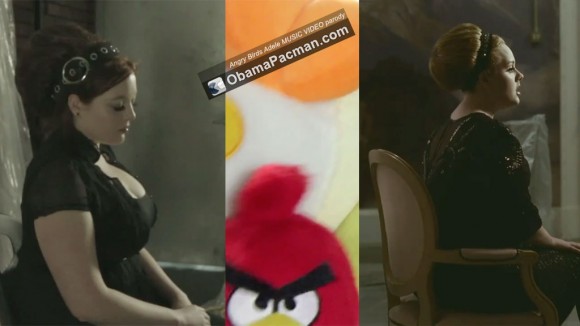 Video: Key of Awesome Adele Angry Birds Spoof
Angry Birds parody video on barelypolitical, which got its fame with Obama Girl. Now they do "Weekly musical comedy show spoofing celebrities, pop-culture and the latest internet memes."
Spoof of Adele's 'Rolling in the Deep' is:
Written by Mark Douglas with Michael Reisman
Directed by Tom Small
Rachel McPhee as Adele
Music by Frans
It even explains why Adele's drummer is facing the wall.
Music Video: Adele Rolling in the Deep
Original 'Rolling in the Deep' [itunes link] video from Adele
Video: Behind the Scenes
Update: added behind the scene video:

Related Posts