Apple 2011 Q2 Financials: Record Quarter, 113% iPhone Growth
Steve Jobs: "We're firing on all cylinders." Apple reports highest Second Quarter earning ever, and Mac, iPhone, iPod, iPad sales numbers.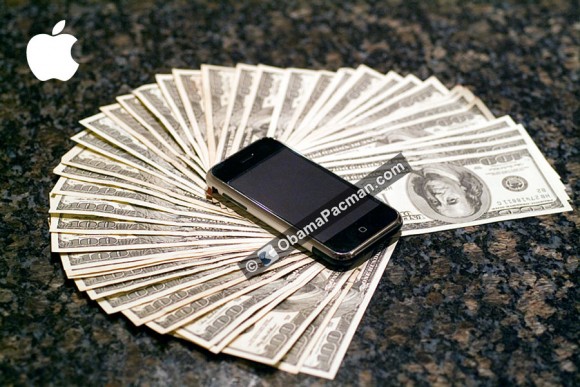 Apple 2011 Q2 Earnings Report
"With quarterly revenue growth of 83 percent and profit growth of 95 percent, we're firing on all cylinders," said Steve Jobs, Apple's CEO. "We will continue to innovate on all fronts throughout the remainder of the year."

Apple 2011 Q2 Earnings Report Webcast: Apple earned a record second quarter revenue of $24.67 billion and record second quarter net profit of $5.99 billion. Compared with revenue of $13.50 billion and net quarterly profit of $3.07 billion of year ago quarter.
Apple 2011 Q2, most recent quarter continues to show strong year over year (YOY) performance:
Apple sold 3.76 million Macs, a 28% unit increase over the year-ago quarter. PCs contracted 3% over last year. Apple continues 20 quarters in a row outgrowing the PC market. Growth fueled by popularity of MacBook Air as well as strong sales of MacBook Pros. New MacBook Pro released in quarter.
18.65 million iPhones, 113% unit growth over the year-ago quarter. Verizon iPhone launch happened in this most recent quarter. iPhone continues to see strong growth in enterprise.
9.02 million iPods, 17% unit decline over the year-ago quarter. Better than expectation. About half iPod touch.
4.69 million iPads sold. That includes 1 month of iPad 2 sales, with most people waiting for iPad 2 in the previous months. Apple produced more iPad 2 than the original iPad and sold every single iPad 2 made. Channel inventory of iPad 2 is below Apple's range.
Other notes:
Almost 189 million iOS devices sold up to end of March quarter
Over $2 billion in payments to App Store developers
Apple Store 10th year anniversary on May 19. (Two original Apple Stores opened on May 15, 2001 on Tysons Corner, Virginia+ Glendale, California)
Launched Personal Setup, free product setup. Over 1 million products were set up in Apple Store.
Q&A, Apple 2011 Q2 Financials
Select Q&A from the financial report via macrumors:
Q: Any supply chain disruption from Japan?
A: Incredible tragedy. Apple has a long history/ties to people in Japan, we are very saddened. Regarding our business in Japan. Some revenue impact, but not material in consolidated results. Regarding global supply train, we did not have any supply or cost impact in our fiscal Q2 as a reslut of the tragedy, and do not anticipate any material impact in Q3. We sourced hundreds of items in Japan, ranging from LCDs, optical drives, NAND flash, resin coatings, foil. The earthquake/crisis caused disruption to many of these suppliers. But since the disaster, Apple employees have been working around the clock with suppliers and implemented a number of contingency plans. Our partners have displayed an incredible resilience. There are some supply risks that are beyond the current quarter, but the situation is still uncertain, so it's difficult to predict beyond Q3.
Q: How do you think of the maturity of LTE? And Apple's sense of urgency to get products out?
A: I was asked this question when we launched the iPhone with Verizon. The first generation of LTE chipsets forced a lot of design compromises. Some of those we are just not willing to make. We are extremely happy with the iPhone 4 and the iPhone 3GS. And hitting 18.6 million units was something much larger than we thought we could do this quarter. And to 3 more large carriers.
Q: Any similarities between rise of Android and rise of Windows? How do you maintain growth in the face of that?
A: The comscore data released yesterday reported the iOS platform outreaches the Android in the U.S. We launched the iPad 2, sold every one we make. We are gaining traction in enterprise. Largest App store. We feel very good about where we are, and our future product plans. We continue to believe that iPhone's integrated approach is materially better than Android's fragmented approach. The user appreciates that Apple takes full responsibility for the experience. Few customers want to be a system's integrator.

Related Posts