Anne Leibowitz Rihanna Photoshoot for Vogue with Mac
Behind the scene of Vogue Rihanna cover photo shoot, photographed by Anne Leibowitz.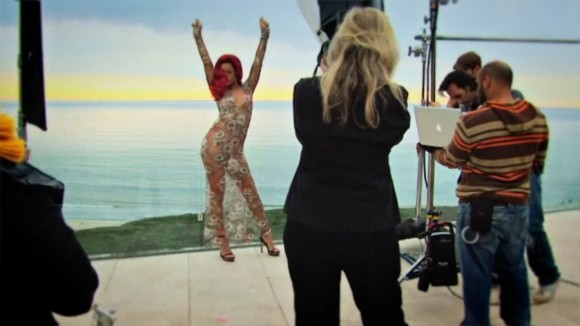 Behind the scenes with Rihanna as she is photographed by Mac photographer Annie Leibovitz with Apple MacBook Pro, for the annual Vogue shape issue. Took place at Barbados.
See the video on Vogue.
If you are a Rihanna fan, you can download the April 'cover story' of Vogue [App Store] on iPad or iPad 2. Only the cover story (including this video) is included; it's NOT the full issue. $0.99 in App purchase, about 100 MB download.

Related Posts