Angry Birds Sesame Street Origin!
Kermit, what have you done with piggy? True origin of smashing iPhone game Angry Birds [iPhone | iPad] is Sesame Street!?
Angry Birds Sesame Street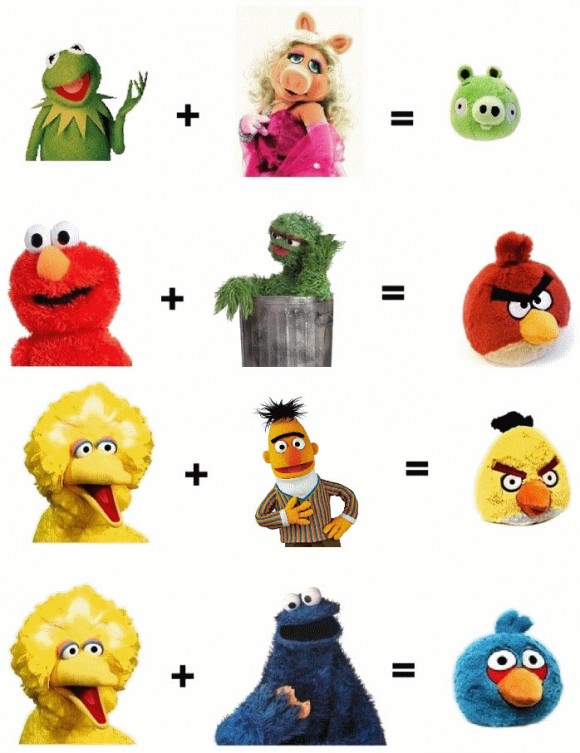 No Twitter democracy angry birds in this Sesame Street puppet mashup creation of Angry Birds plush toys:
Kermit + Miss Piggy = Pig
Elmo + Oscar = Red Bird
Big Bird + Bert = Yellow Bird
Big Bird + Cookie Monster = Blue Bird
Angry Birds Sesame Street Creator?
Angry Birds Sesame Street image source is unknown.
Via winandmac, OP Editor discovers the buzzfeed poster Gusto.NYC listed his own tumblr feed as source. But his tumblr site itself lists no sources. Lame. (Also, what is up with Tumblr users and lack of sources?)
ObamaPacman then found that Bert was added by Natedog (commentor at myconfinedspace) on March 31. The furthest we can trace is with double Oscar at 9gag, which lists "unknown source."
Anyone know who made this?

Related Posts