Angry Birds vs. Pigs: Graffiti
Angry Birds and pigs fighting on the street in France. Bonus: iPod graffiti.
Angry Birds Graffiti
Location: France, in St. Etienne.
Titled "Angry bird in the city" by OaKoAK, a French site of funny and geeky "graffiti" and street art.
iPod Graffiti
Here's "IPOD by oakoak ;)"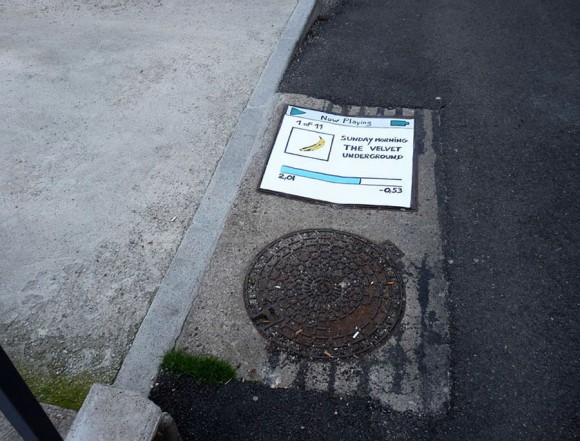 ObamaPacman thinks these graffiti look like they are done on paper or some kind of removable medium, not exactly like the illegal Banksy graffiti.

Related Posts