WSJ: Android Tracks Users, Worst Than Apple
Android finally does something 'better' than Apple: tracking Android users in almost real time. Security research confirmed by Wall Street Journal.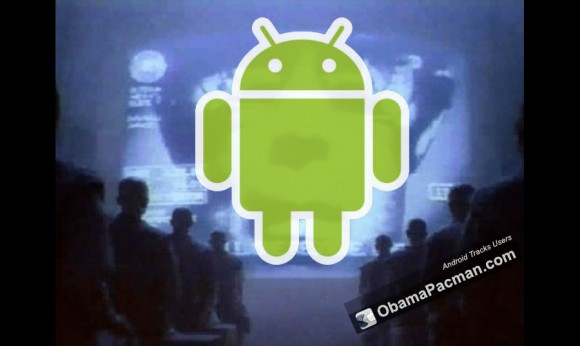 Thinking of dropping iOS and move to Android open wasteland? This week's iPhone TrackerGate prompted an examination of Android privacy.
Android Big Brother Tracks Fandroids
Wall Street Journal reports security analyst Samy Kamkar's analysis on Android tracking users:
"HTC Android phone collected its location every few seconds and transmitted the data to Google at least several times an hour. It also transmitted the name, location and signal strength of any nearby Wi-Fi networks, as well as a unique phone identifier."
Disputing Google's earlier claims:
"Google previously has said that the Wi-Fi data it collects is anonymous and that it deletes the start and end points of every trip that it uses in its traffic maps. However, the data, provided to the Journal exclusively by Mr. Kamkar, contained a unique identifier tied to an individual's phone."
It seems Apple is more open about what information is collected, with user permission:
Apple, meanwhile, says it "intermittently" collects location data, including GPS coordinates, of many iPhone users and nearby Wi-Fi networks and transmits that data to itself every 12 hours, according to a letter the company sent to U.S. Reps. Edward Markey (D-Mass.) and Joe Barton (R-Texas) last year.
Google claims April 22, 2011, published by techcrunch:
"All location sharing on Android is opt-in by the user. We provide users with notice and control over the collection, sharing and use of location in order to provide a better mobile experience on Android devices. Any location data that is sent back to Google location servers is anonymized and is not tied or traceable to a specific user."
The problem is, despite of whatever Google claims it's doing with the data, Google DOES have access to the device and Google ID. How else do you get personalized search on desktop browser and localized search when you use a mobile device?
Google Big Brother Privacy Violations
Last year, Google was discovered to collect and store unencrypted wifi data, include email, computer PASSWORDS, using street view camera cars. It seems to be an intentional violation of privacy by Google. Why else would a company build antennas into cameras, write programs to capture wifi data, and then store illegally captured private data on Google servers? By accident?
NY Times reports "openness" of Google in this matter:
French authority said that Google had steadfastly refused to turn over the full source code for software used in gathering the Street View data.
Yann Padova, secretary general of the privacy agency, the National Commission for Information Technology and Freedoms:
"If a French company goes to America it has to operate under U.S. law," he said. "The big problem is Google doesn't seem to think European law is applicable to its services."
Google was slapped on the wrist with a 100,000 Euro ($140,000) fine this March, but Google's street view cars are banned from many countries since the violation was discovered.
So, which country is going to ban Android first?

Related Posts