Video Made Entirely with iPad 2 HD Camera + iMovie: iPod 3 Review
iPad 2 HD video camera test + behind the scene of the iPod video review.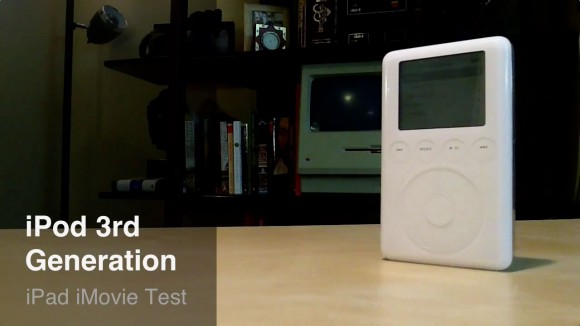 iPod 3 Review, iPad 2 Video Camera Test
Wow, this video is made entirely on an iPad 2 by Matt's Macintosh. Featuring equipment:
Apple Model:
iPod 3rd generation, the first iPod to feature an all touch interface.
Video: Making of iPod 3 Review
Behind the scenes footage of how Matt uses an 2011 iPad 2 to make the video review of 3rd generation Apple iPod from 2003. Would you say iPad, future is now?
Tipped by iTunedSteveJobs, who might make his next video on an iPad 2, if he can find one.
Gallery: iPad 2 Video Camera Test + How
First 4 images are iPad 2 HD video screen shots. Other photos are behind the scenes photos shot by Matt's Macintosh's Canon DSLR.

Related Posts