Tiny Wings iPhone Game Takes Flight in App Store
Ever dream of flying? There's an Angry Birds beating iPhone game for that.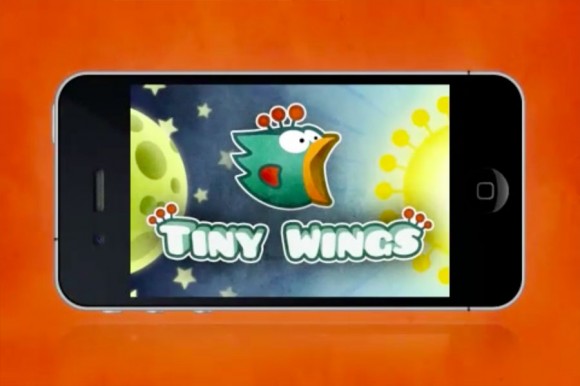 Video: Tiny Wings Bird Rides Hills to Fly
Tiny Wings [App Store, $0.99] is the new hot game for iPhone and iPod touch.
The game features a flightless bird who dreams of flying.
The cute, happy hopeful bird has tiny wings, so it rides waves of hills to fly to the cloud and to other islands. Use hills as ramps to fly, while collecting speed boosts on the ground. Environment is different every day. Beautifully done.
A great example of the openness of the Apple App Store, showing that there is still room for innovative independent developers. Tiny Wings, Andreas Illiger's first game, hit number 1 and pushed the established Angry Birds, Fruit Ninja, and Cut the Rope down on the App Store top 10 list.
Tiny Wings [App Store, $0.99] via tuaw

Related Posts