Steve Jobs Lives, Presents iPad 2 Apple Keynote
Apple CEO Steve Jobs hosts iPad 2 Keynote, looks great and obviously alive and well!
Steve Jobs iPad 2 Apple Keynote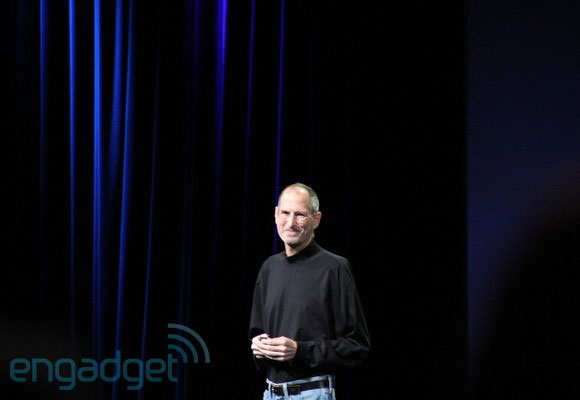 Crowd gave a "standing ovation for Steve Jobs. People are flipping out. He looks good!" – Engadget.
Maybe Steve Jobs need to show his famous slide of: stories about my death has been greatly exaggerated.
So much for the Steve Jobs 6 Weeks to Live tabloid rumors.
via engadget

Related Posts