Stephen Colbert Wants iPad 2
Stephen Colbert is not sleeping, not eating until he gets an iPad 2!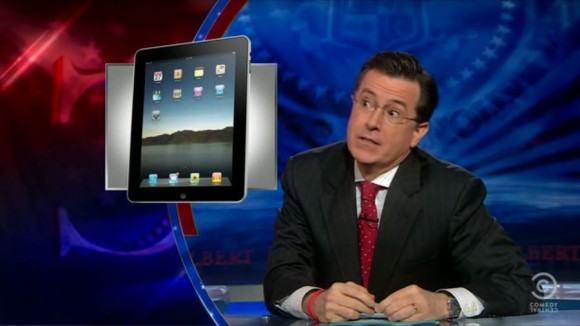 Video: Stephen Colbert Wants iPad 2
"Apple, make me the happiest man in the world, and give me an iPad 2!" – Stephen Colbert
Colbert describes the best thing about the iPad 2's dual core A5 processors. Now, iPad 2 "can not run Flash 9 times faster." (The built in Flash-blocker is an amazing feature don't you think?)
He also describes his own failed DIY attempt at making iPad 2, in a tasty way.
via colbertnation
Flash video, view on iOS with SkyFire Flash Browser (you might need to go on colbertnation to see it).

Related Posts