Online Apple Store iPad 2 Availability: Ships in 4-5 Weeks
Four days of huge demand pushes Apple Store iPad 2 shipping backlog to 4-5 weeks.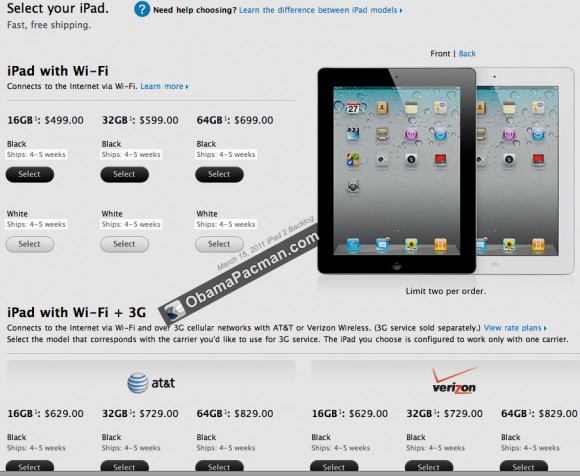 Online Apple Store iPad 2 Availability
On launch day at 4AM EST, online Apple Store started iPad 2 orders with 3-5 days delivery estimate. Hours later it turned into 2-3 weeks. Now the iPad 2 backlog is 4-5 weeks for all versions from WiFi to AT&T to Verizon models in both black and white.
How can Apple do an international launch now? On iPad launch day all stores sold out, with some authorized retailers sold out their inventory in 5 to 10 minutes. Most Apple retail Stores did not get any more in stock on Sunday, Monday, or Tuesday. We tried Sunday, Monday, and Tuesday morning and no luck.
But at least if you Order iPad 2 From Apple Store you can stop the search.

Related Posts