Mike Tyson Cures Angry Birds Addiction (iPad 2 Compatible)
Mike Tyson offers three easy step to help cure Angry Birds addiction. iPad 2 compatible. Funny video.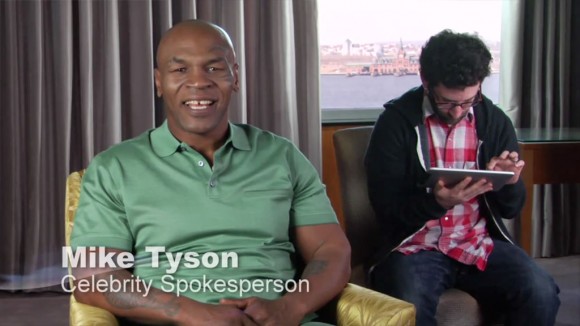 Video: Mike Tyson Cures iPad 2 Angry Birds Addiction
The heavyweight boxing legend Mike Tyson's Angry Birds addiction curing video is filmed with Mashable Editor in Chief Adam Ostrow at the 2011 South by South West. It's made as a viral video to promote Animal Planet's 'Taking on Tyson,' in which Tyson trains not so Angry Birds for pigeon racing.
via cultofmac

Related Posts