Mac OS X Lion Developer, Video Walkthrough
Developer version of the unreleased Mac OS X 10.7 Lion beta. Watch it now before it disappears.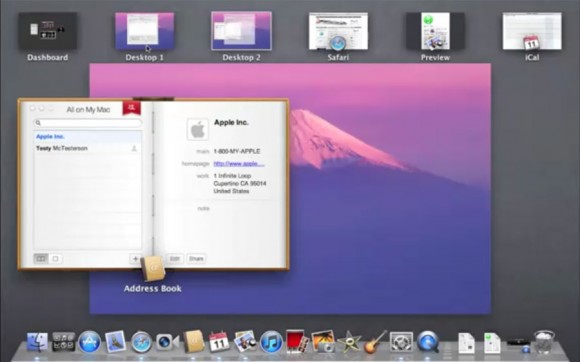 Video Walkthrough: Mac OS X Lion Developer Beta
16 minute video shows LaunchPad, better Spaces, built in Exchange Support (just iPhone, which is widely adopted in enterprise), full-screen mode, and auto-correction in OS X 10.7 Lion. No demo of the migration assistant from PC though.
Developer who created the walk through:
"In short, Lion will be awesome. And I cannot wait for it to come out this Summer."
Note this is a developer's beta. Some features and functionality might differ than the official 10.7 Lion release. Mac OS X Lion is expected to launch this summer, likely near WWDC. For more info check out Apple's Lion page.
Song: End Title by Thomas Newman [itunes link #19] from Little Children: Original Motion Picture Score.
via mr

Related Posts