Long iPad 2 Lines at Some Apple Stores
Long lines have formed at some Apple Stores for the iPad 2 Launch today.
Long iPad 2 Line at Indianapolis Apple Store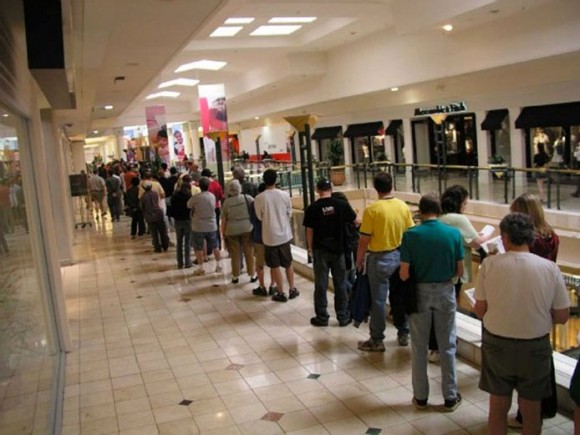 Some people are up as early as 4 AM at the long Indianapolis Apple Store line shown in the photo (via cultofmac). In New York City and in California some lines have already formed around the corner at some stores, with news crews reporting.
iPad 2 Lines, Apple Store
Other stores have more reasonable iPad 2 lines:
Reston, VA Apple Store: 25 people in line around 1:00 PM
Tysons Corner, VA Apple Store: 50 people around 1:30 PM
Besides Apple Store, there are other locations where you can buy iPad 2. The third parties are expected to have fewer iPad 2 in inventory, but often shorter lines as well.

Related Posts