iPad 2 Video Demo: GarageBand, iMovie, & More
Can't wait to get an iPad 2? Apple launches over a dozen new iPad app guided tours videos.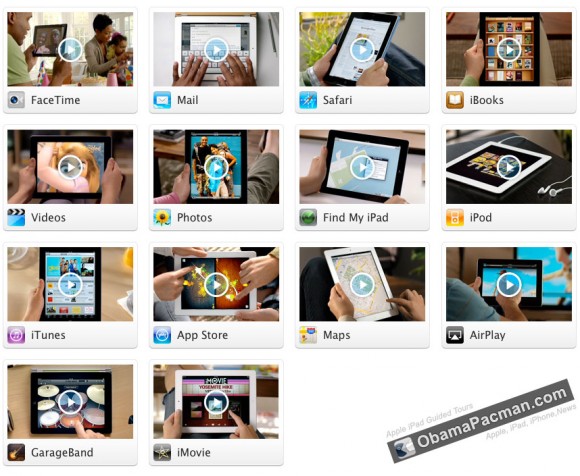 Apple iPad 2 Video Demo
New Apple iPad "Guided Tours" page demos short videos of iPad Apps: FaceTime, Mail, Safari, iBooks, Videos, Photos, Find My iPad, iPod, iTunes, App Store, Maps, AirPlay, GarageBand, and iMovie for iPad. Videos are about 2 to 6 minutes each.
Most of those apps such as iBooks are already available on the App Store for the original iPad, iPhone 4, and iPod touch. Other apps comes with iOS. GarageBand and iMovie for iPad will be available on March 11, 2011 on iPad 2 launch day.
[View: Apple iPad Guided Tours]
Apple Does, Droids Drool
Fandroids, answer me this. Can your wanna-bee tablet do Garageband or movie editing? In reality, Apple Does. Droids Drool.

Related Posts